I'm a French author-illustrator. I have been drawing for as long as I can remember. I started to work as an interior designer and learned to love and play with colors and light. But my true calling was illustrating.
My illustrations are colorful, full of life and whimsical.
I live now in a small town, on the Saône river bank, with my husband and three children. They are a great source of inspiration and you can sometimes recognize a bit of them in my illustrations. I like to draw funny and fierce kids, cute animals, but also feminine figures, birds and flowers. I care for feminism and environment. When I'm not drawing, I'm  writing my own stories and teaching art. 
I work for various children magazines and children's publishing houses and also collaborates with brands. My clients include Chooseco, Little Hippo Books, Averbode Erasme, Fleurus, Rouzig, Mighty Kind Kids.
Je suis une autrice-illustratrice française. Je dessine depuis aussi longtemps que je m'en souvienne. J'ai débuté ma carrière en tant qu'architecte d'intérieur, ce qui m' a permis d'apprendre à aimer et jouer avec les couleurs et la lumière. Puis je me suis tourné vers ma vraie passion: l'illustration. 
Je vis maintenant dans une petite ville au bord de Saône avec mon mari et mes trois enfants. Ils sont une grande source d'inspiration et vous pouvez parfois les reconnaitre un peu à travers mes réalisations. J'aime dessiner des enfants fiers, des enfants drôles, des animaux, mais aussi des femmes inspirantes et des illustrations inspirées par la nature. Le féminisme et l'environnement sont deux sujets qui me passionnent. Quand je ne dessine pas, j'écris mes propres histoires et enseigne l'art. 
Je travaille pour de nombreuses maisons d'édition et magazines et collabore également avec des marques. Parmi mes clients, vous pouvez retrouver Chooseco, Little Hippo Books, Averbode Erasme, Fleurus, Rouzig, Mighty Kind Kids.
CONTACT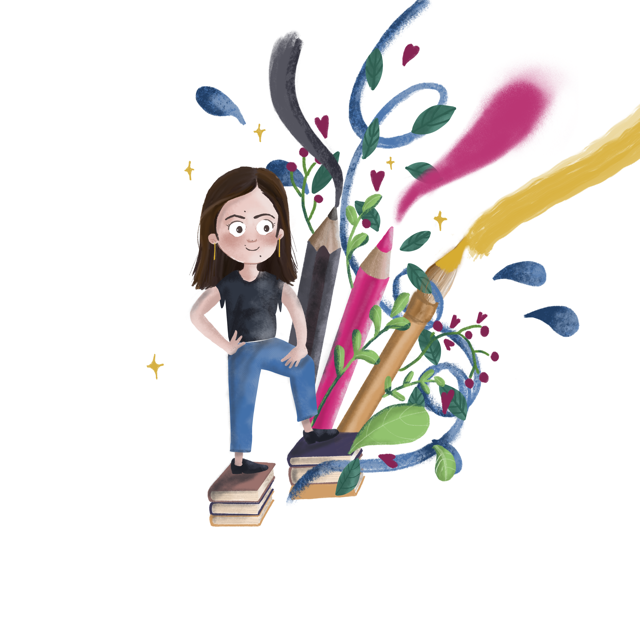 I am always enthusiastic to start a new adventure. Feel free to contact me if you have any question or any project. 

Je suis toujours ravie de démarrer une nouvelle aventure!
N'hésitez pas à me contacter si vous avez une question ou un projet, je vous répondrai avec plaisir.
Tel :  +33 6 50 62 44 00  
Mail :  audreysuau@gmail.com