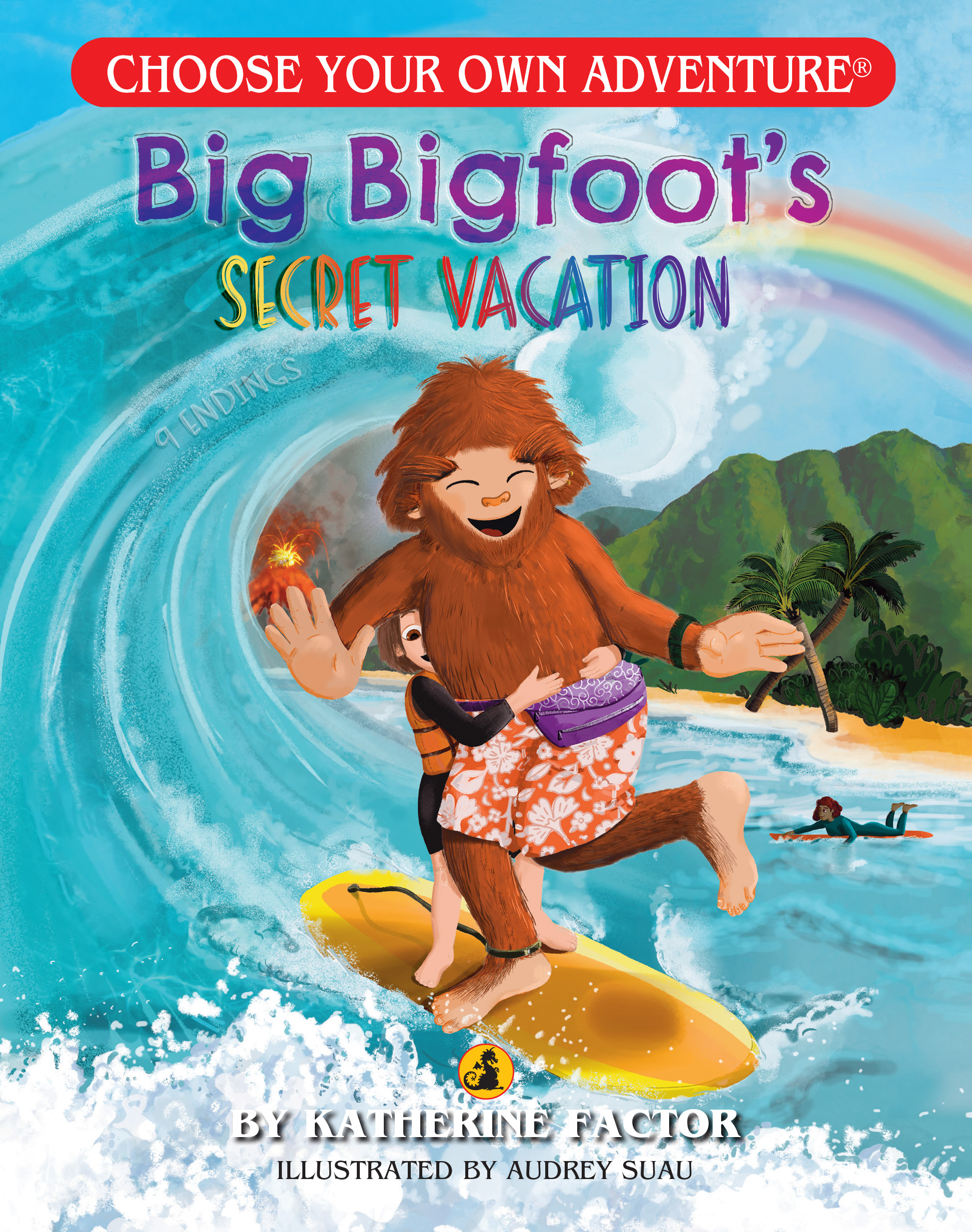 Spend your spring vacation with the legendary Bigfoot, either camping in the mountains in the Pacific Northwest or surfing in Hawaii.
Big Bigfoot's Secret Vacation takes you on a magical adventure through the wilderness of the Pacific Northwest and the beaches of Hawaii. You are finally on spring break after a rainy winter. All you wanted was to spend your school vacation in Hawaii on the beach, but your parents have other plans. You're going camping at Bigfoot Research Camp in the rainy Pacific Northwest. You are afraid you will die of boredom until a real, live Bigfoot shows up. Maybe this camping trip won't turn out to be so boring after all?
Choose Your Own Adventure is the bestselling gamebook series of all time. Empowering generations of children through choice, it is widely commended for its appeal to reluctant readers.